Working collaboratively to achieve strategic goals, we pair big picture ideas with detailed execution. We combine marketing savvy, technical acuity, and creative minds to craft foundational strategies.
Core Positioning, Messaging, Product Marketing and Persona Building. These are the foundations of effective sales and marketing strategies. We leverage our team's rich experience, providing our clients access to our best strategic thinkers. Our collaboration will build a solid base for all of our subsequent program and content work.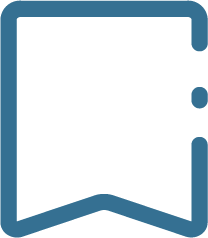 Create impact. Elicit emotion. This is the goal with every customer experience our team dreams up, designs, and deploys. We craft experiences to create curiosity, beckon the next click, and compel action. Our creative team produces engaging video, dynamic advertising, alluring digital interfaces and striking imagery that bring your offering to life.
Championing Insight & Knowledge
Words, graphics and images matter. When used properly they incite interest, provoke investigation, and drive sales. Working with Decision Counsel, our clients weaponize language. Together, we  author stories, narratives, strategic papers, scripts, demos, presentations, and more – all in the name of engagement.
We dive into the details with sales leaders and their revenue teams. We help their teams build strategic value for their customers. Every point of sale is an opportunity to create impact. We focus on building intelligent market segments and constructing specific targeting models.  We then help our clients craft savvy nurture cadences to optimize every step of the sales process.
We relish the opportunity to connect our clients with their customers across multiple platforms to create compelling customer experiences. Reaching audiences through digital, physical, and virtual experiences establishes connections that grow customer engagement and loyalty.
Working side-by-side with you, we will leverage your core assets and develop creative strategies that are simple, fresh and relevant. Since our founding 18 years ago, Decision Counsel has focused on creating the best possible brand and content experiences for the brands and companies we serve.