Accountable. Talented. Disruptive.
Co-Founder / Executive Partner
So every merry band of disruptors needs adult supervision and direction. Decision Counsel just happens to be blessed with Scott who brings 40 years of executive experience with world-class consulting firms and top retail organizations. He helps shape all strategic decisions by the executive team. Maybe equally as important, he can run four fantasy football leagues at once and knows everything about the NFL draft.
Client Engagement Manager
Whether it's engaging with clients and vendors or planning amazing events Anna makes it happen. She has worked for some of the world's most famous chefs and is a Connoisseur of French Champagne. Anna's skills in the hospitality world bring another level of client facing interaction and satisfaction. She is the complete package as a Project Manager with her ability to organize, communicate, and bring people together. Anna loves working with some of our top clients and executives. She is our go to for anything food, wine, or social related.
Powered by a steady dose of locally-crafted espresso, Jarie loves nothing more than to figure out how to explain complex things in clear and compelling ways. With 6 startups, 7.75 books, and 10 patents under his belt, Jarie's experience runs the gamut of semiconductors through life sciences to nonprofits. When he's not helping clients convert a concept to a viable strategy, Jarie can either be found with his blue belt on the Jiu-Jitsu mat, interviewing entrepreneurs on his podcast, or researching the latest in earthship construction techniques.
Born and raised in the green state of Washington, Adam has loved every minute of it. His hobbies are limitless and his interests revolve around technology, coffee, music, helping others, gaming with friends, and of course spending time with his wife. From small companies to multinational brands, Adam has helped take projects from conception to production at every step in the process.
Client Engagement Manager
When he is not on the golf course (or gaming), he spends his days communicating with project teams to ensure projects remain on schedule and on budget. A native east coaster, Jack escaped cold winters and muggy summers of New Jersey for the "climate stability" of the west coast. An avid scuba diver, with a passion for strategy, Jack aims to bring in forward-looking and innovative ideas to every engagement.
Sal is all about the high-level message, the perfect soundbite, the smoothing out of the complex. He turns muddled thinking into clear, concise, strategic vision. He gets it, and even more important, he makes sure you, your business, and your customers get it, too.
On the off chance he's not selecting the next wine for his collection or telling young swimmers how to move through water faster, you'll find Cary locked in on using years of experience growing Salesforce.com to guide strategic planning, operations, and product management and marketing initiatives for our clients. Passionate about building new markets, Cary is a commercially oriented executive and disruptive thinker bent on accelerating GTM deployments to achieve exponential revenue growth.
Maggie has been crafting digital design for more than 10 years. Leveraging her fine arts education and extensive experience as a top designer for major media brands and marketers, she is as strategic as she is creative. Her lifelong interest in progressive design enables her to bring a unique aesthetic to our client's work. Maggie resides in New York with her family and miniature Australian Shepherd.
With 10+ years at Decision Counsel, Lloyd's the detail guy that turns out clean, simple designs that make bold, powerful statements. His creative executions have powered some of Decision Counsel's most successful customer engagements. Professional DJ, sci-fi movie aficionado, you get the picture here, or rather, the pixel.
Michael joins Decision Counsel for the second time, having served as a designer in the early 2000s. He is a Bay Area native who transplanted to become an Angeleno, and worked as a Production Manager for the Northstar Travel Media publication, TravelAge West. In this second leg of his fog and smog tour, he is serving as Traffic Director and Facilities Manager. Michael earned his Bachelor of Arts from San Francisco State University and his MFA from the David Lynch School of Cinematic Arts at the Maharishi International University. Away from the office, Michael enjoys reading and writing, and he is currently finishing his first book.
Brad is a clear thinker, a strategist, a team leader with the organizational acumen to get results. His forte? Product marketing. His ultra-cool eye glasses really help with that. And since he's a civil engineer by degree, he can rationalize anything. His core mission is to get products to market successfully.
Striking a balance between left brain and right brain thinking, Jennifer is a true storyteller. When not caring for her family, dog, and chickens, yes chickens, she is performing at the highest level, serving as our Head of our video department. Along with her experience working with brands like Paramount, Netflix, VH1, and the New York Times, Jennifer brings her love of outdoor recreation, painting, and pottery to her craft. Her passion for collaborative ideation and process development elevates our video offering and overall creative output.
He is a hands-on digital innovator who has held leadership positions in rich media development, creative agencies and web development firms. Moge is Decision Counsel's expert for building augmented reality and virtual reality solutions. He has that rare ability to find pragmatic business application in ground breaking technologies.  He has worked with Decision Counsel for over 10 years and has a wonderful working relationship with all our team members.
Jes came to Decision Counsel to be our structure and adult supervision. This veteran and mother of three possesses 15 years in management - which helps her manage our mix of disruptors. She watches our budget and yours. Her love of learning is evidenced by the multiple degrees she holds. Jes lives with her family on their small farm in Ramona, California.
With ten years of experience in Hollywood, working as an actor then transitioning to filmmaking, Alex is no stranger to the power of digital production. His involvement in independent short film production and passion for photography and video production make him an integral member within the Decision Counsel video department. With a love of storytelling, Alex is relentless in his pursuit of knowledge and expertise in video and motion graphics, as well AI integration, solidifying his unique position on the cutting edge of an ever-evolving industry.
Digital Experience Producer
Pete is a Bay Area native and our residential music nerd. He works closely with our clients across a wide variety of industries including telecom, SaaS, and artificial intelligence. Pete wears multiple hats, bringing energy and acute attention to detail to every area of the agency's work.
Born and raised in Kansas City, Missouri – KC is in Missouri, folks – Todd has a 12-year track record of success at DC bringing usability, accessibility, and stellar design. He cares deeply about how we humans interact with all kinds of media, which is great news for our diverse clients. Some of his interests are the great outdoors, heavy metal music, and German automobiles. Oh, and don't let us forget, good whisky.
Client Engagement Director
With more than 15 years as a marketing professional, Kristina serves as Senior Director of Client Engagement for our largest client, Calix. Over the course of her accomplished career, she has been responsible for the strategic development and successful execution of integrated multichannel marketing campaigns on the client side at Prudential and within an agency at Deutsch, NY. Kristina is an exceptional talent – able to balance her time between strengthening client relationships at multiple levels and managing internal department workflows helping Decision Counsel produce the very best work for Calix. In her spare time, Kristina enjoys knitting and spending time with her husband.
Anthony brings more than 19 years of branding experience to Decision Counsel, having worked in every time zone and with clients across the globe. Anthony eventually found his way to the Creative Circus in Atlanta. Having worked with Nike, Manchester United and Starbucks, he leads the content team, crafting our clients' stories with an eye on market analysis and brand development.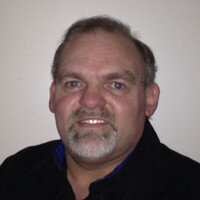 Technologist, Strategist, Professor, Developer and Problem Solver. No matter what hat he wears, Martin is always making a positive impact. HIs rare ability to mold and build technology solutions that address actual business problems has made him invaluable to Decision Counsel clients.  Over the years he has delivered technology solutions for Driscoll's Berries, Levi Strauss & Company, Plantronics, Cisco Systems, Stanford University, Tempur-Pedic, Mattel, eBay, PayPal, Pacific Gas & Electric, Denon, TiVo, Grupo Televisa, Logitech, and Mazda USA. 
Strategic Partner, Video & Animation
Chris partners with Decision Counsel to develop, produce, and edit compelling videos for television, businesses, and the web. For over 20 years, Chris has been continually working with leading brands and high-profile entertainment companies for commercial and corporate video productions. He builds lasting relationships with our clients based on the quality of his work, trust, and the ability to deliver on time and on budget. Together, we produce amazing work and exceed expectations!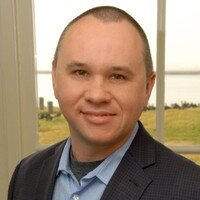 Strategic Partner,
Technology & Application Development
Mark is one of the brightest minds in Silicon Valley and wonderful Decision Counsel collaborator. Mark co-founded Sherpa Digital Media with K.C. Watson in 2011. Mark began his career in broadcast television and went on to produce programming at CBS (60 Minutes) and FoxSports. He made the jump to technology, and following a stint at Apple, he joined Accordent which was later acquired by Polycom. He is one of the top minds in the digital distribution and management of content.
Strategic Partner, Artificial Intelligence
Seymour has a deep and long standing background in big data and analytics, having built products and large scale data analytics systems for Fortune 500 companies. Prior to Mindscale, a business innovation firm specializing in Artificial Intelligence solutions, Seymour built iCharts, a pioneer in cloud-based data visualization, and worked closely with Google to design a global data warehouse blueprint for Coca-Cola. While at SAP, Seymour laid the foundation for SAP's cloud transition. Seymour is always excited to bring his business innovation and data analytics background to Decision Counsel engagements.